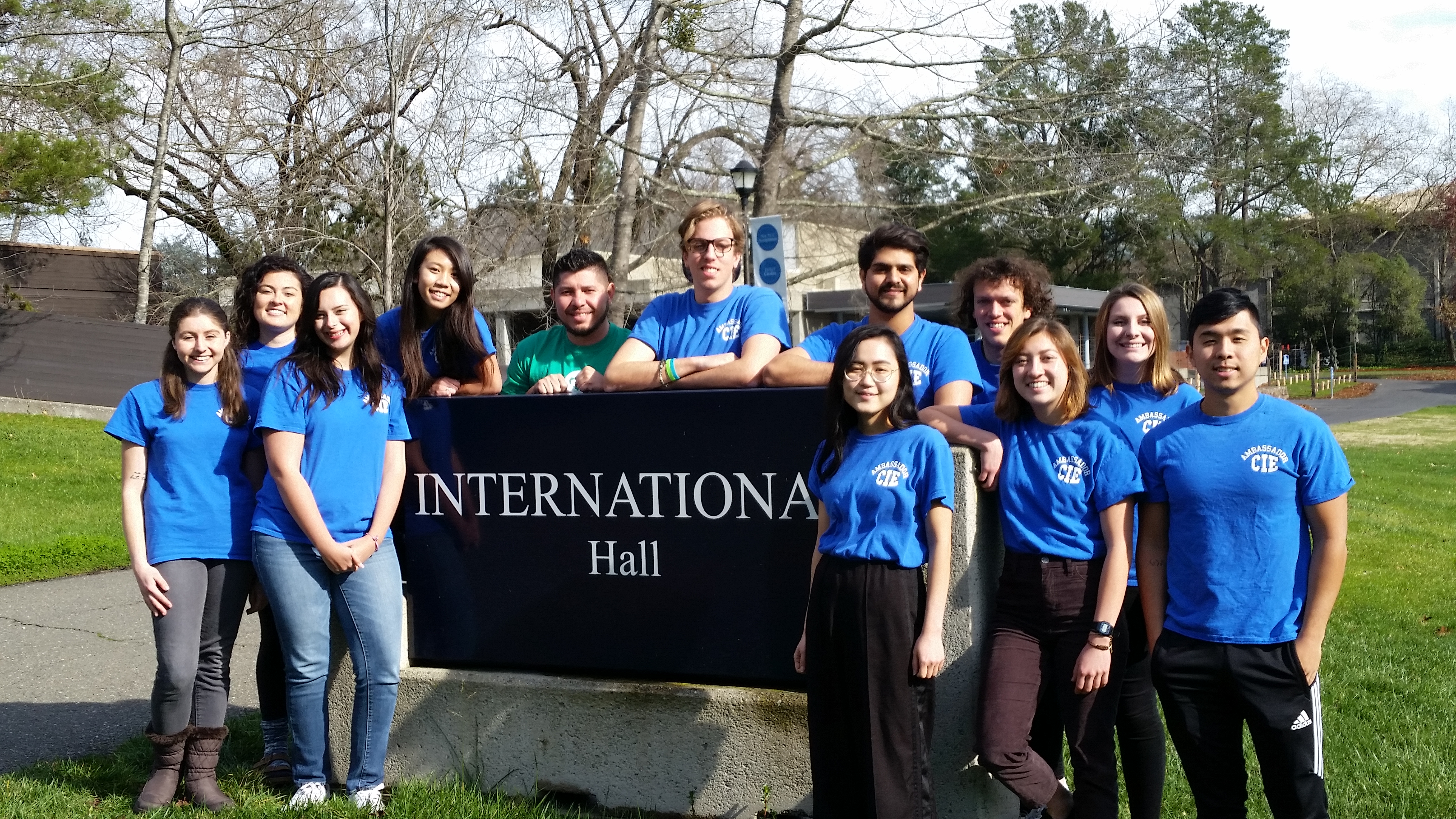 The GEO Student Ambassadors program is IRA Funded and runs out of the Global Engagement Office (GEO). The GEO Ambassador Program is designed to help study away alumni, NSE, and international students stay connected with the GEO, including working and internship hours in the office and engaging in fun activities to promote studying away! The Ambassadors also provide Peer Advising drop-in times. Want to encourage your students to broaden their horizons by studying away? An Ambassador can visit your class or club to talk about the different study away opportunities there are at SSU. Ambassadors will also speak on program requirements, deadlines, academics, and finances. If you would like to request that an Ambassador visit your class or group, please simply fill out the Request Form.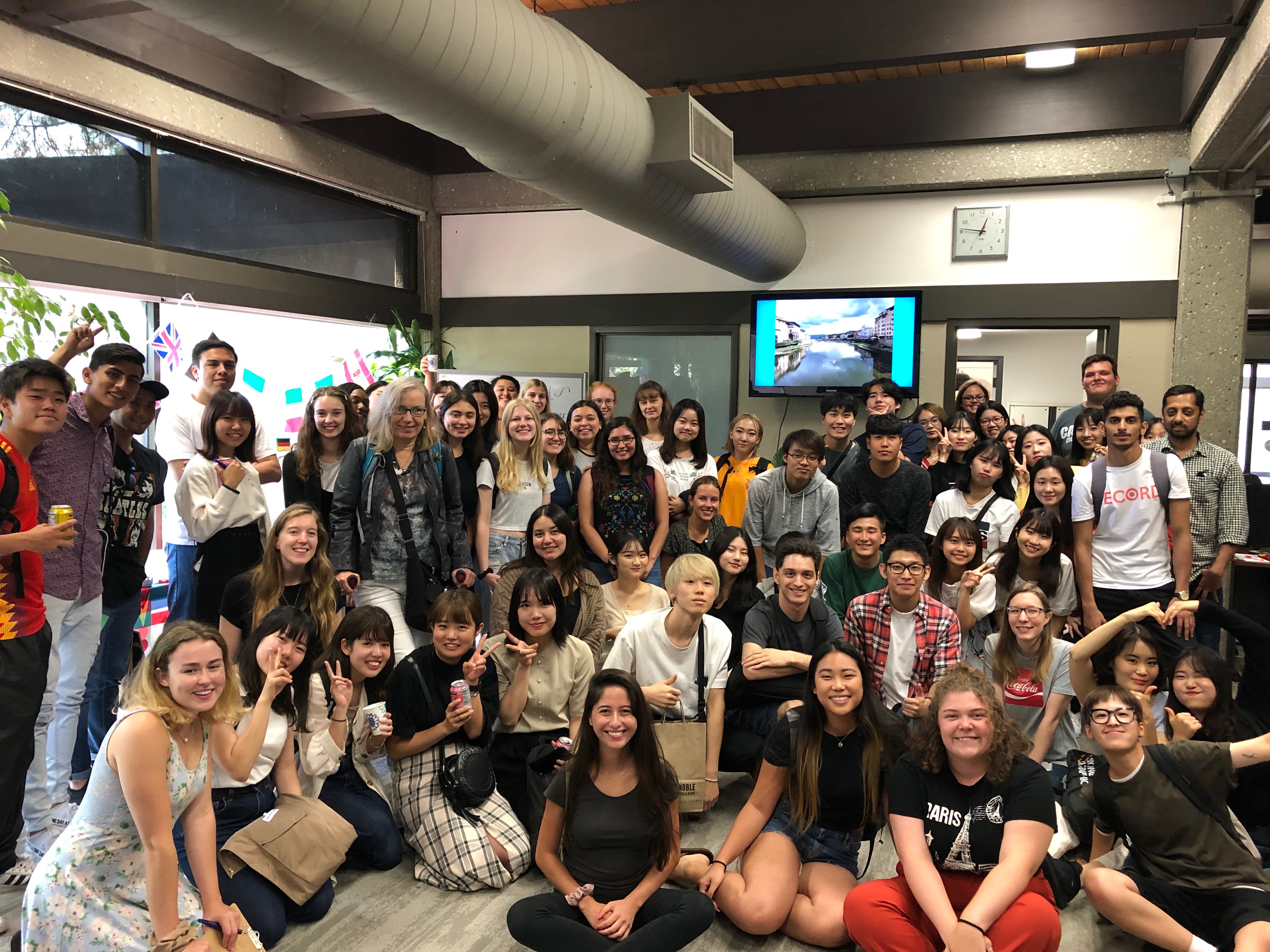 The International Alumni Network is an association of international students who studied at Sonoma State University through our Semester at Sonoma, SSALI, undergraduate, graduate, or certificate programs.
Stay in touch with the international friends that you made while studying at SSU
Meet other SSU international alumni living in your area
Build career connections through LinkedIn
Learn what SSU international alumni are doing after their study abroad experience
Want to join the International Alumni Network? It's simple! Connect with us on LinkedIn.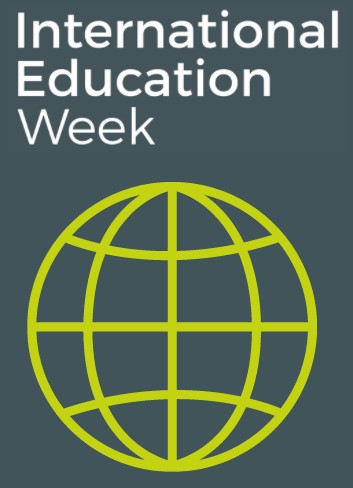 International Education Week (IEW) is an opportunity to celebrate the benefits of international education and exchange, and to develop a broader understanding of international cultures and languages worldwide.
Sponsored by the U.S. Department of State's Bureau of Educational and Cultural Affairs and the U.S. Department of Education, SSU's participation in IEW is part of a national effort to prepare American students for a global environment, and attract future leaders from abroad to study, learn, and exchange experiences in the U.S.
This event is observed across the U.S. and around the world each November (the week before Thanksgiving). All events are free and open to the SSU community. For more information, please contact the Global Engagement Office (GEO) at (707) 664-2582 or stop by International Hall 107. Come by and pick up a schedule!
IEEC Student Club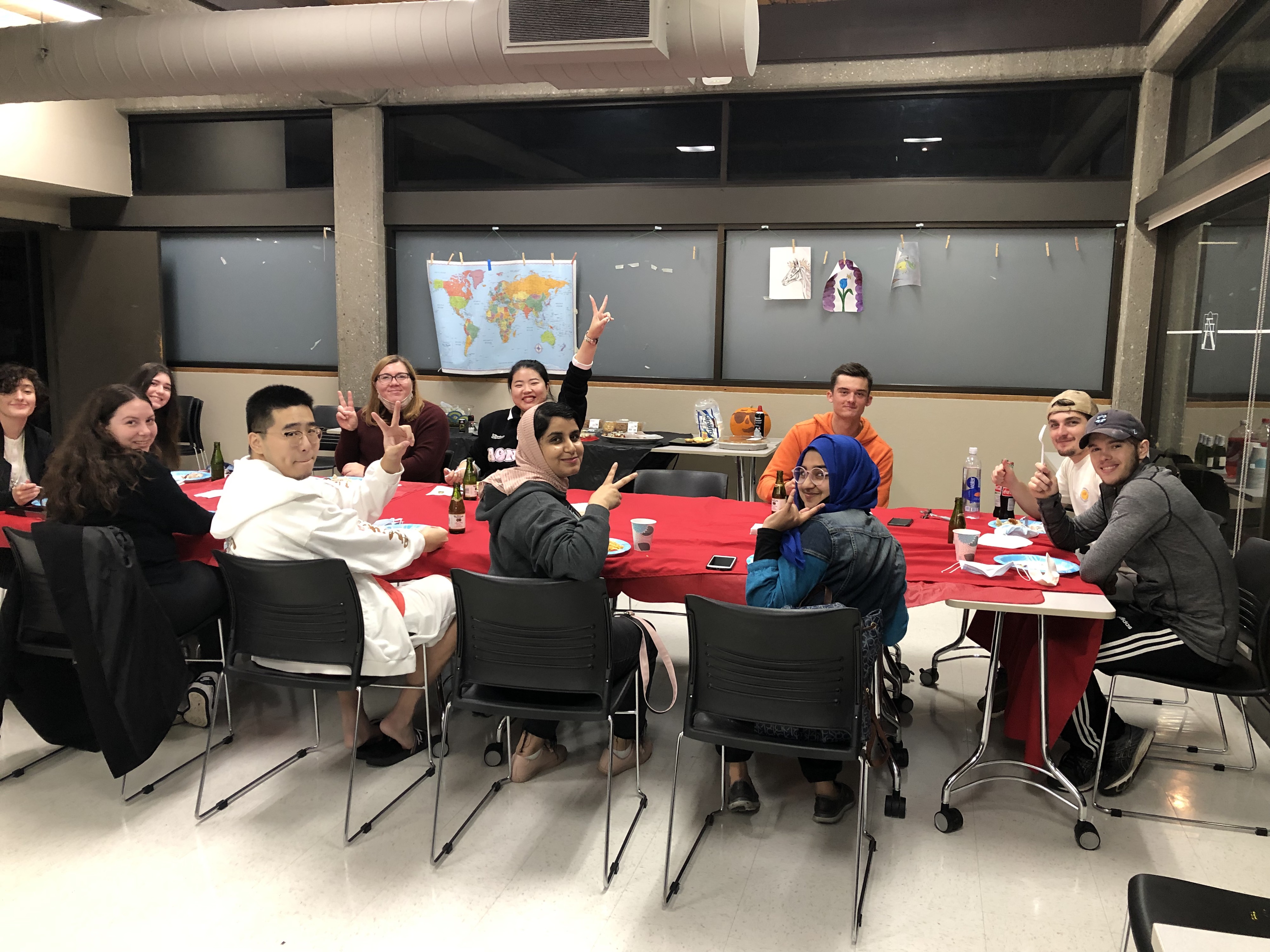 Are you interested in meeting new friends from around the WORLD? Have you ever wanted to practice a NEW language or experience NEW cultures? If you want an opportunity to connect with international and visiting domestic students from around the globe, join SSU's student club for all things international, the International Education Exchange Council!
The International Education Exchange Council (IEEC) seeks to create a social network for all students who are interested in international cultures, foreign languages, studying away, have returned from studying away or are international or visiting domestic students studying at SSU. IEEC welcomes all SSU students!
IEEC hosts its weekly IEEC Coffee & Culture Hour every Thursday from 12-1PM in International Hall where we meet each other, drink coffee, try exotic snacks, and enjoy the international company! In addition to the weekly meeting, we also plan local trips throughout the semester for our members.
Past trips have included:
Giants Baseball Games

Armstrong Redwoods Hike

Bodega Bay Getaway

Sonoma County Wine Barrel Tasting

Warriors Basketball Games

International Thanksgiving

Halloween Pumpkin Carving

Lagunitas Brewery Tour & Tasting

Jack London State Park Hike

MANY MORE!!